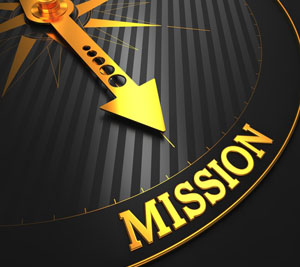 To be recognized in the Tampa Bay area as the premier full service design/build remodeling firm in terms of integrity, quality, and complete client satisfaction.
It is our intent to accomplish this by positioning our company as your "partner" during the remodeling process. In that capacity we not only serve as contractor, but also as a professional remodeling consultant with concierge services.
Our objective is to earn our clients complete trust, confidence, and respect by providing the highest degree of service possible. We will fulfill their dreams, exceed their expectations, and enhance their lifestyle.
VALUES
Our core values serve as a compass to set strategic direction and ensure our ability to exceed our client's expectations.
We recruit, develop and employee the most qualified professionals in the industry. Our people are our strongest asset.
We are a "learning" organization, committed to continuous personal and professional growth.
Our core values are the foundation of which we build our relationships and successful design/build remodeling projects.
Vision
We conceptualize a team of remodeling professionals dedicated to providing superior service and a gratifying home transformation. We bring our vision to life through many years of experience, endless dedication, and skilled craftsmanship.
Through the use of our superior design/build practices and unsurpassed customer service, we work closely with our client's to reveal their home's true potential.
PURPOSE
To be an ethical, service oriented, design/build industry leader and remodeling solutions provider. To remain an innovative industry leader, applying our value-engineering practices and continued professional development to exceed client expectations.
We build our reputation on making home remodeling dreams come true.
Our Code of Ethics
By employing the standards of business conduct that the homeowner can expect for their project.
By pledging to observe high standards of honesty, integrity, and responsibility in the conduct of business
By promoting only those products and services which are functionally and economically sound, and consistent with objective standards of health and safety.
By making all advertising and sales promotions factually accurate with respect to product description, performance specification, and cost/benefit analysis, and avoiding those practices which tend to deceive the customer.
By writing all contracts and warranties such that they are fair and mutually beneficial to all parties concerned, such that they are free of ambiguities or omissions which tend to obscure contractual obligations, and such that warranty terms and provisions avoid misleading or deceiving the customer as to the quality or longevity of the product or service.
By honoring all contractual obligations until or unless they are altered or dissolved by the mutual consent of all contractual parties concerned, and by fulfilling those obligations in a reasonably prompt manner that is fair to all parties concerned.
Best Quality TriplePoint Design Build By promptly acknowledging and acting on all customer complaints to ensure a satisfying resolution for all parties concerned.
and,
By refraining from any act intended to restrain trade or suppress competition, and to hereby promote the private enterprise system and its guaranty of equal rights to all.