Remodeling Your Home with FEMA Compliance: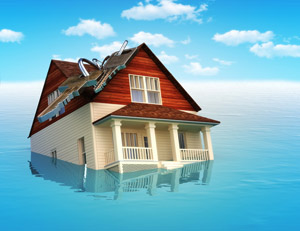 Whether you have owned your home for years or just moved in to a new one, you probably have contemplated being involved with a partial or total home remodel project sooner or later. Perhaps the home you just purchased is in need of some TLC, or you just want to improve your home cosmetically, or perhaps add some needed space. Either way, there are many questions and issues to navigate:
1. What is it that we want to achieve with the renovation work? (NEED's, WANT's and WISH Lists)
2. What areas of the home will be affected?
3. Can our Lists be incorporated into a design that is both functional and consistent with the architecture of the home?
4. Do we have a budget in mind for the overall project?
5. Are we realistic with our budget expectations?
6. How long will the construction take?
7. Who will we work with to transform our dreams into reality?
These might seem like daunting questions, however, are all important and their answers vital to a successful remodeling project.
No one likes surprises, especially when it involves dismantling your home. Imagine what a disappointment it would be to have invested all of the time, emotion and money necessary to create a design that successfully addresses all of the above questions, only to find out that it cannot be built? We are not talking about a professional remodeling contractor not being able to physically construct the completed construction plans. We are talking about the project coming to a screeching halt because of the permit process. Specifically, the part of the plan review process that requires FEMA compliance for all remodeling projects on all structures that lie in the flood plane.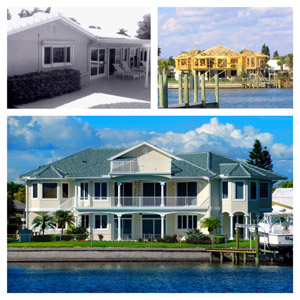 "What is FEMA", you ask? "How can this 50% rule stop MY project?"
Many homeowners have been faced with this reality only to find out the people they were working with were not competent in addressing the feasibility of their project.
Along with all of the obvious critical components required for a successful remodeling project, there exist a multitude of "behind the scenes" activities that your remodeling professional must address in order to insure the success of the overall project.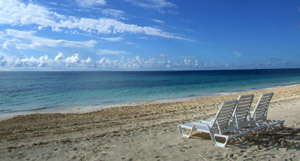 What is FEMA?
Federal Emergency Management Agency coordinates the federal government's role in preparing for, preventing, mitigating the effects of, responding to, and recovering from all domestic disasters, whether natural or man-made, including acts of terror. Their primary objective is to elevate the habitual portion of structures above flood waters. The National Flood Insurance Program (NFIP), which is administered by FEMA, has a similar goal to reduce structure losses through regulation of construction. FEMA regulations are enforced by local waterfront communities through building and zoning codes.
What is the FEMA 50% rule?
The FEMA 50% Rule states that, if a property is damaged more than 50% or if an owner wants to make substantial improvements, which exceed 50% of the fair market value of the structure only (not including the land), the owner will be required to bring the building into compliance with the NFIP regulations and town ordinance requirements for new construction. As with most regulations, there is a certain amount of interpretation of the guidelines that will factor into your project review. A seasoned remodeling professional can help you successfully navigate through these matters.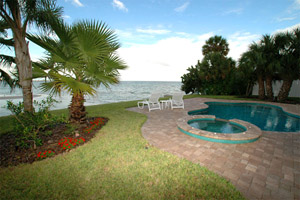 What is a Feasibility Study?
The first step for any prudent Design / Build firm will be to address the clients desired goals, scope of work and general budget. During the first meeting, a very basic conceptual plan, specifications and budget expectations are discussed. Based on this information, the team will investigate building setbacks, zoning requirements and FEMA compliance. These early check points will be the foundation for the success of the remodeling project.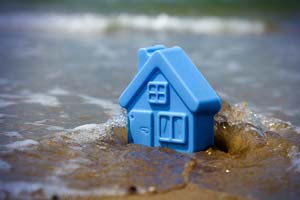 Where Do I Begin?
We suggest a three step approach:
1. Organize your thoughts into three types of lists. Your NEED's, WANT's and WISH list.
2. Clip out pictures of projects with a similar look and feel of the project you desire.
3. Seek out a certified remodeling contractor with knowledge and expertise in the type of project you are contemplating.
FEMA Compliance Remodeling
Your contractor should be your remodeling coach guiding you through the many pitfalls of the design / build process. They should have experience in dealing with FEMA compliance issues and developing FEMA compliance strategies for waterfront homes in your community. Additionally, they should have a successful background integrating architectural design services with construction expertise that delivers the results you are ultimately looking for.