WHAT OUR CLIENTS SAY ABOUT US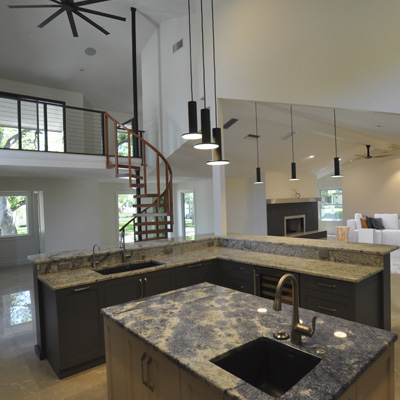 "TriplePoint is a one stop destination for high quality design and project management. We found Neal Fiske and his team to be highly professional and attentive to our needs and vision for our home. They have incorporated web based project management to improve communications, as well as allow us to follow in detail the progress of our project. Although every renovation project has its share of "surprises", Neal and his team were on top of every detail, managing the their skilled trades and keeping the project on track. In the end, we have a high quality, beautiful home which never ceases to impress visitors."
– P. Hermans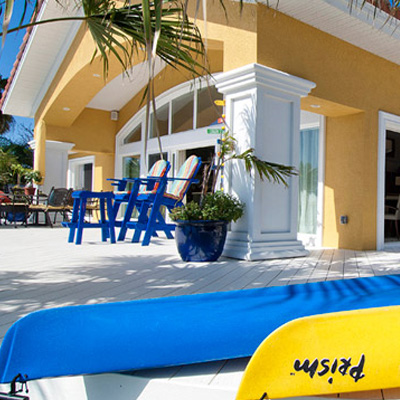 "TriplePoint formulated a design which reconfigured and opened up existing space with a result that is perfect for our needs. Windows, elevation changes, and an awesome deck design brought our view in sharp focus. We love the result and could not be happier with our new home. "Tom and our boys went out night fishing and thought – especially at night- our home was the cheery-est and most attractive home on the waterfront! Keep up the great work! Thank you!"
– P. Black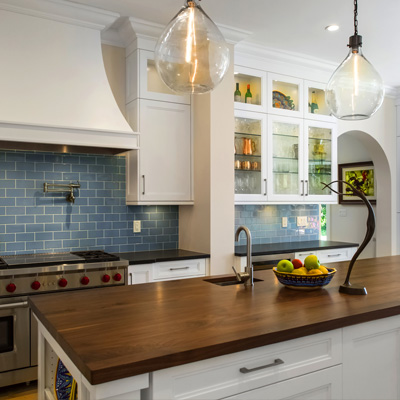 "We hired TriplePoint to help us design and remodel a house we purchased in St. Petersburg. It was a whole house renovation with a major focus on the kitchen and master bath.
What we liked most about the design phase was how well Neal Fiske listened to what we wanted and helped us create a final design and select custom materials that we really loved. Unlike many design-build firms who try to sell you on their vision, TriplePoint took the time to include our thoughts into the final design.
During the building phase, they employed highly qualified trade partners. It was apparent that each trade partner was passionate about what they did and were not just trying to check the box so they could get the bill in the mail. This passion for their work showed through in an exceptionally high quality finished product. In addition, all of the trade partners were very polite and professional. Our project manager, Dennis, was also exceptional. He kept the project moving forward by scheduling the right trades at exactly the right times. His communication was also exceptional, always making sure we understood what was going on and what was going to happen next.
I would highly recommend TriplePoint to anyone looking to remodel their home in the Tampa Bay area."
– R. Faraci
Winner of over 100 Major Remodeling Awards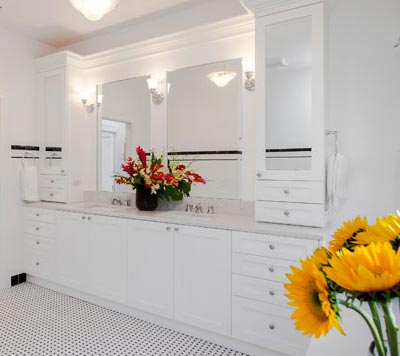 "We bought a house, built in the 1920's, that had great bones but needed some TLC. Working in collaboration with Neal and the team at TriplePoint, we laid out plans to replace all plumbing (while protecting the beautiful historic tile); replace all windows and doors to make the home more resilient in stormy weather; and, most important, develop and implement a concept for a master suite. We were delighted when TriplePoint won a regional COTY award for the master suite. We agree: it is stunning! Working with a strong project manager made all the difference. Dennis was excellent. He has continued to be a resource as we've had questions over time. Neal and Dennis and the team were excellent problem solvers, and creative in their solutions. We give TriplePoint high marks for their professionalism and high quality work."
– K. Cromwell
"TriplePoint Design Build did a great job in remodeling our 1980s house in Belleair Beach. After interviewing several builders in the area to begin the project, only Neal Fiske grasped our vision to bring out its mid-century modern character and to maximize the beautiful water views hidden by the original design. The TPDB team was professional, schedule & cost conscious, committed to quality and dedicated to customer satisfaction! We highly recommend TPDB…and wish them continued success!!!"
– J. Flowers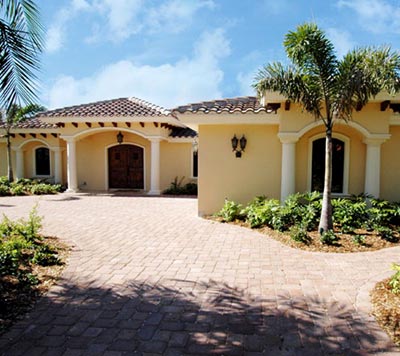 "You get stunning transformations and worry free renovation with TriplePoint. I have recommended them to family, as well as clients."

– K. Dandar
TriplePoint delivers excellence from Design to Build.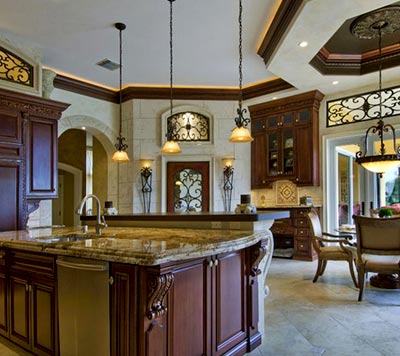 "From the very beginning of the design process to the final walk through of the construction, TriplePoint exceeded our expectations. They delivered all that they had promised from design through to construction. Their attention to detail and design skills, coupled with their construction expertise made this project so successful. We were especially excited to learn the concept of "value engineering" and how it was applied to our project to save us money without sacrificing the quality of our project. Our project was completed on time and under budget! We love our home and the continued relationship we have with our contractor."
– M. Saladino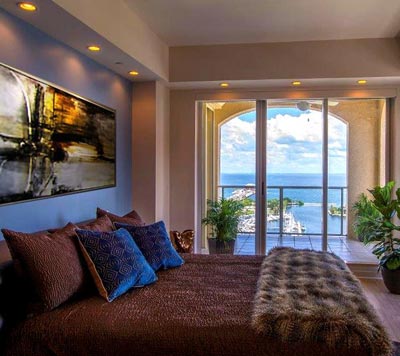 "Upon meeting Neal we were instantly impressed with his knowledge, easy personality, professionalism, and emphasis on team work. Before embarking on our project he invested the time necessary to better understand our vision. From that point on Neal became our trusted partner.
Throughout the duration of the remodeling project, Neal proved himself to be creative and industrious. We quickly learned that doing a remodeling project in a down town high rise was a logistical nightmare. Despite the inherent difficulties, Neal was able to navigate all of the challenges and overcome unexpected obstacles with calmness and seeming ease. All the while helping us refine our final vision of a completely redesigned and repurposed living space.
We can't speak enough of the quality of the team he assembled. It reflected his sense of urgency and professionalism. As our condo is now completed, we can proudly say that Neal and his able team have helped us create our ultimate vision and more; they did it flawlessly, delivering a high quality finished product both on time and on budget."
– L. Weinstein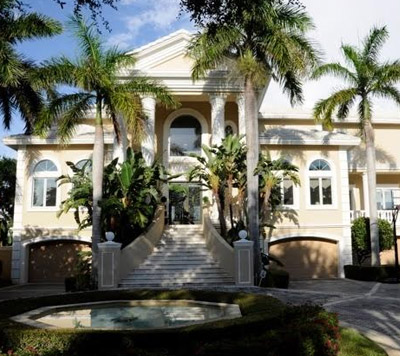 "I have used TriplePoint Design Build three different times over a period of 14 years. The first contract was a small addition to our house which came out on budget and within the timeframe. The quality of work was exceptional. After we suffered serious water damage from the hurricanes of several years past – Neal Fiske was there for us – he quickly came to help us with relatively little urging and while there was still water in our family room. He later replaced many large windows, floors, stucco, etc. When we decided to add yet another addition in 2010 our choice was simple – TriplePoint – they helped us create the design and then completed the addition for us. We would not work with any other builder in the Tampa Bay Area – TriplePoint is not only trustworthy, they are the best."
– M. Fratello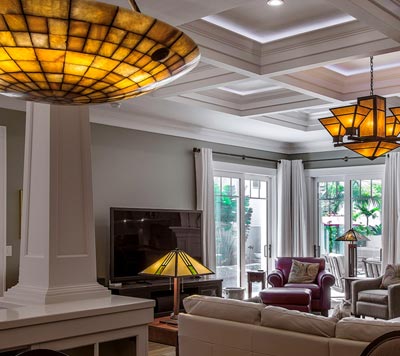 "As a Realtor and investor in Real Estate and very, very particular, I have to say it has been my experience to see how things have been done versus how they "should" have been done! Seeing prior work orchestrated by TriplePoint, Annie and I knew when we were ready to do something for ourselves; Neal would most likely be our guy. We loved our home in the Historic Old NE in St Petersburg that we had lived in for 20 plus years. In our next home we really wanted to duplicate that feel of an older bungalow but wanted to include modern conveniences and have an open floor plan which is not something you find in that type of home. We got it! Our neighbors and friends are just in awe and we are always getting compliments on all the incorporated details that really make our new home so special. It was so refreshing to have someone listen to our wants and desires and makes it happen in a way that is more than we could have expected. From his project manager to all the professionals involved, we could not have had a better crew to make this home what it is for us. Thank you we couldn't be happier!"
– C. Lancaster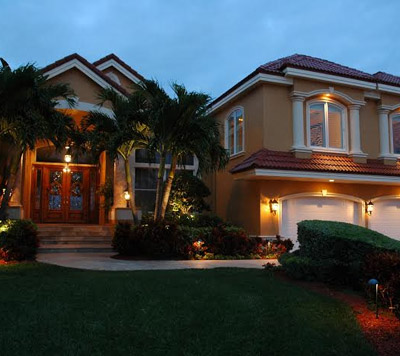 "What a fantastic job TriplePoint Design Build did on my 2 story addition. The owner, Neal really pays attention to every detail, has great ideas, is extremely professional, and makes sure that he sticks to your budget. My family is really happy in our newly decorated home. Thanks for everything especially having such patience with me. You are wonderful."
– M. Poggi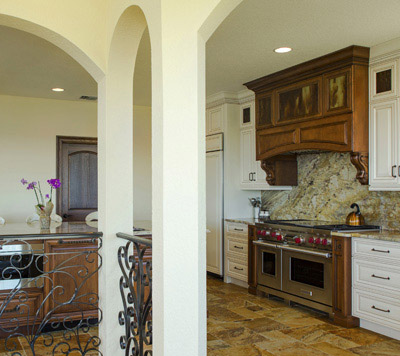 "TriplePoint Design Build helped us develop a plan that captured what we had envisioned for our home. During construction, they coordinated a group of expert trade partners that seamlessly worked together to produce a beautifully crafted finished product. They were able to create the home of our dreams, which we will enjoy for years to come!"
– I. Schneider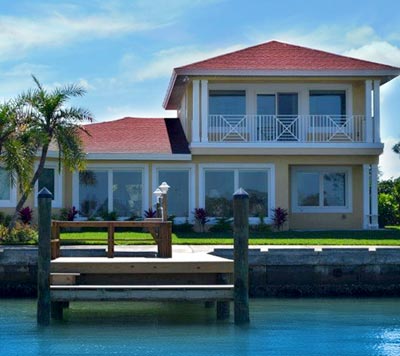 "We would like Neal and Lauren to know that we are extremely pleased with the design and quality of the remodeling work done by TriplePoint! Any issues we have had were addressed promptly and resolved to our full satisfaction. We love our whole house remodeled home!"
– B. Parulekar
"The simplistic and sophisticated design is perfect. It is full of clean lines, crisp colors, and improved efficiency. It is an inspiring design and everything we had envisioned. Everyone should look to TriplePoint first…you'll never need to look any further!"
– W. Huneke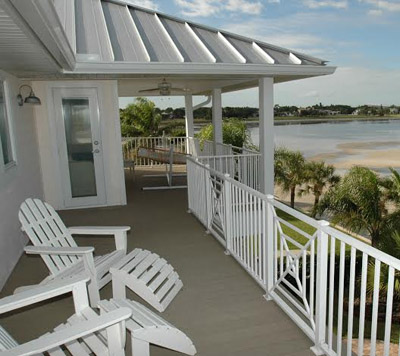 "After a history of firing three (3) well known builders mid job because I was not happy, my husband was scared to ever do another remodeling job. Working with everyone at TriplePoint was great. We had NO ISSUES! (which is saying a lot knowing my history!) I would work with them again in a heartbeat."
– L. Pitt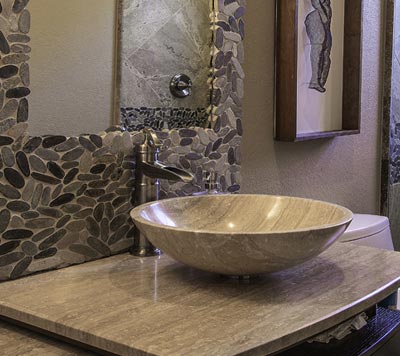 "There is no doubt that when you hire TriplePoint Design Build the job will be as close to perfection as is humanly possible. Every detail is anticipated; every step is gone over and reviewed. We cannot imagine nor have we ever encountered a contractor with the ethics and ability of TriplePoint. What is wonderful world it would be if all service providers took care of customers in this manner"
– B. Kupperman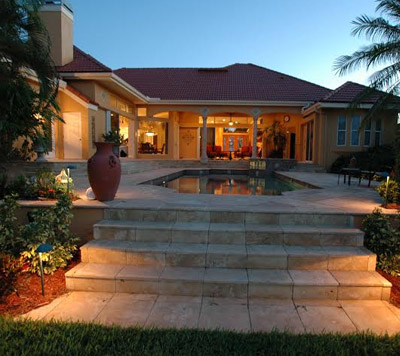 "Of the many contractors I've had the pleasure of working within the Tampa area, there are very few that match the passion for their industry and their organization than Neal. He is focused, customer driven, and utilizes a unique combination of historical building renovation experience with cutting edge innovation to provide his clients with not only superior results, but results driven by integrity. It is always a pleasure working with him and TriplePoint Design Build!"
– S. Larson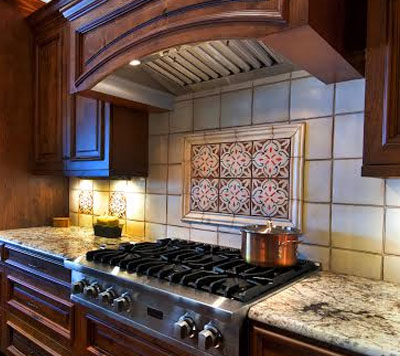 "You and your entire staff at TriplePoint are indeed rare in the world of general contractors. From the first day we met together in your office, we felt like we were in good hands and that feeling has never changed.
Never have we seen a general contractor offer so many helpful suggestions as you did or be so personally involved in every aspect of the job so as to insure absolute client satisfaction. We were astounded by the speed of our job and delighted with your control of the costs.
We are certainly thrilled with the outcome! Please feel free to add our names to your already long list of extremely satisfied clients. Also, don't hesitate to use us as a reference with a potential client.
Thanks again for a great finished product, we love it."
– K. Johnson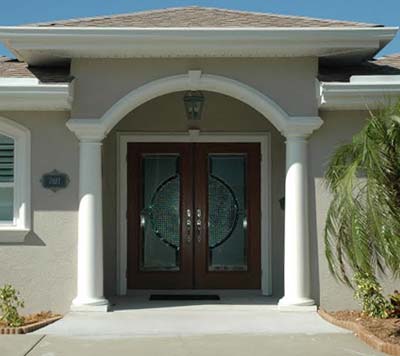 "TriplePoint Design Build did an amazing job on our home addition. Builder/owner Neal Fiske even won the 1st place award with NARI that year for the work they did for us. Neal was very involved and dedicated in every aspect, was very hands on, had great design ideas, and was very present. His team was always professional and hard working. Our construction was done on time and we did not have any unexpected expenses. Without hesitation, we would highly recommend them and would hire TPDB again for our next project."
– V. Zepp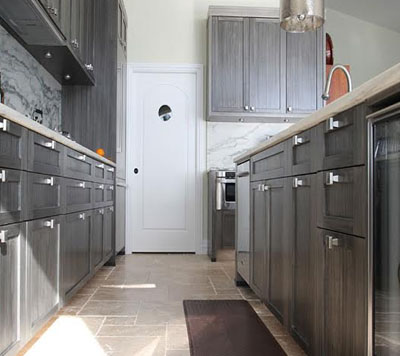 "As beautiful as the web site photos are, they pale in comparison to the actual work TriplePoint does. I know. No one is more of a perfectionist than chief Neal Fiske. The results are perfection. When he takes on a project, he hones in and never stops until the job is far more than you even anticipated. There's never a "redo" with TriplePoint."
– B. O'Connell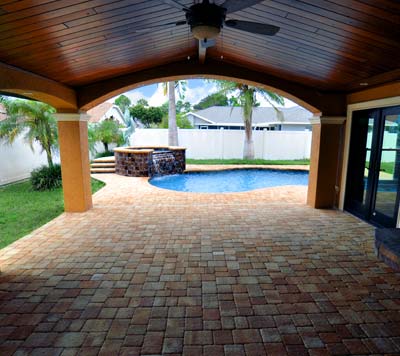 "We bought a house on Isle of Capri, Treasure Island. We contacted TriplePoint Design Build to give us some remodeling suggestions. Neal Fiske, owner of TriplePoint, came up with a fantastic design, after he listened carefully to our wishes.
TriplePoint has a unique online system where all of the crucial components of the design build process are posted, allowing easy access to project information.
Our primary residence is in NY, so managing a project from a distance is normally very difficult. However, TriplePoint makes it VERY easy. Not once did we have to come down to deal with problems, delays, budget over runs, etc. EVERYTHING went according to plan and was on time and within budget. TriplePoint delivers excellent value and will not settle for mediocre work. We are very happy with the final result.
You will not regret contracting TriplePoint.""
– T. Ruijgh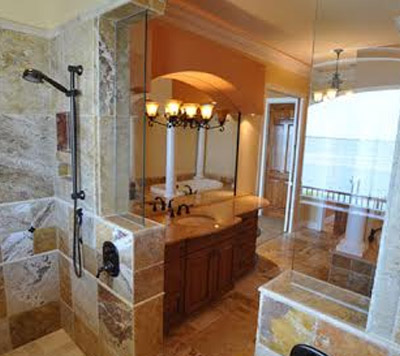 "You and the team do great work!!! I am very pleased we went with a firm that does both the design and build processes combined. I have heard many horror stories lately of designs that can't be translated into construction and/or exorbitant costs incurred to translate inefficient designs. Neal, I really appreciate your design sense and practical approach. I am extremely pleased with your responsiveness, management & negotiations skill, and ownership of the project. Overall you firm continues to demonstrate a high level of professionalism. I am looking forward to the walkthrough. I have had very few surprises during this renovation. I am sure few people get to say that when renovating a house."
– G. Rissler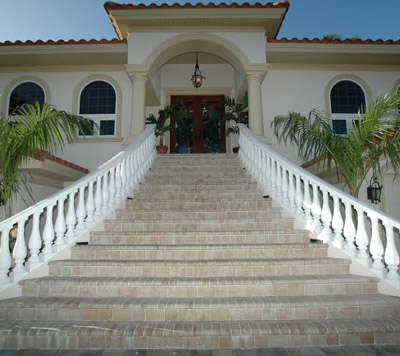 "We love our new home! Neal was able to visualize the elements that were most important to us and translate them into tangible plans and specs. He then orchestrated the contributions of the subcontractors on the project so we got the precise look and feel we wanted. Larry took a special interest in the trim work as well as the fit and finish. Thanks to TPDB we now live in our dream home!"
– D. Broadway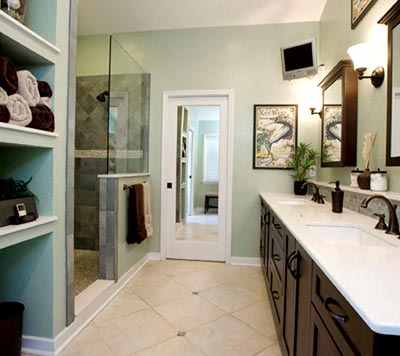 "I wanted to write to express my continued satisfaction with the work and service of TriplePoint. Five years ago they constructed a fantastic addition to our home. Recently, 5 years later, we experienced a minor roof leak. Upon contacting them, they were out immediately to address the situation. In a short time, they fixed the issue and stopped the leak. It was impressive that their customer service was still on point even that long after the initial project. I would (and have) recommend them to anyone needing a quality project on their home."
– C. Giebner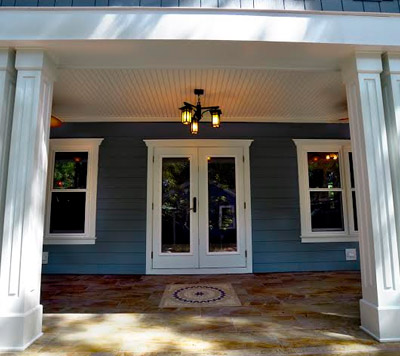 "We received a compliment on the house from a woman in the neighborhood today that we thought you and your team would want to hear. The comment was: 'The house looks like the house it was always intended to be. Cindy and I agree. The house looks GREAT!!"
– J. Decrow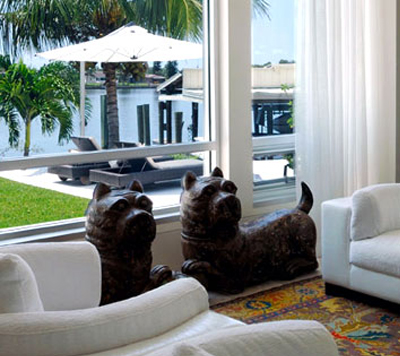 "TriplePoint Design Build did a terrific job on our addition. The work was high quality, the crew was courteous and professional and the process was incredibly smooth. The work flow happened just the way Neal laid it out in advance. In fact, the project was actually completed ahead of schedule. We were impressed with TriplePoint every step of the way."
– K. Sullivan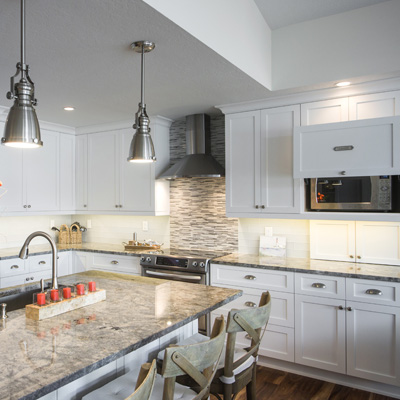 We were in need of a design/build company who could renovate our 1950s Florida waterfront house. As this house is our second home and our primary home is 1100 miles away, we needed a company whom we could trust to manage all aspects of the renovation in our absence. We talked to several companies and selected TriplePoint for this work, based on their reputation and their track record of award-winning renovations.
From initial concept development to detailed design, construction and punch out, TriplePoint far exceeded our expectations. They understood our renovation objectives, and translated them into a creative, aesthetically-pleasing, and functional design. Communications during the project were outstanding; they provided us with daily updates on progress, budget, schedule, and any decisions or issues that needed to be addressed. The TriplePoint staff and their subcontractors were professional, courteous, and trustworthy.
The final product was absolutely draw-dropping to us. The house is not only beautiful, but greatly improved from the standpoints of structure and mechanical/electrical systems. Equally impressive was that our final inspection generated virtually no punch-out list: TriplePoint applied their high standards to their own internal inspections, and identified and resolved any issues before our final walk-through.
In a nutshell, TriplePoint was exceptional, and we would not consider any other company for future projects.
– J. Hadden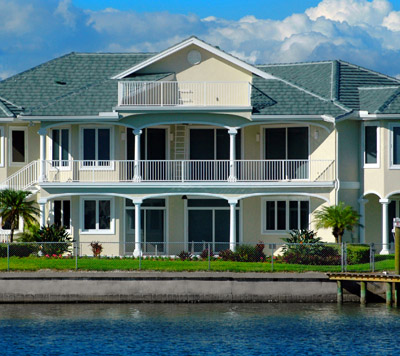 "TriplePoint did an outstanding job on our whole house remodel on Treasure Island."
– B. Schoeber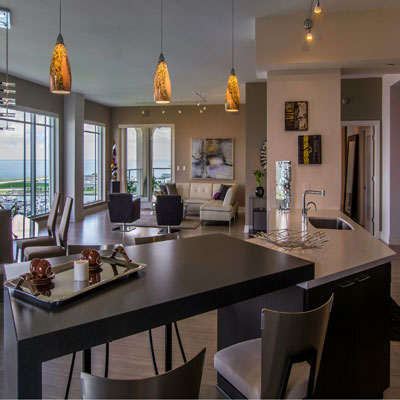 "I am delighted to be asked to recommend to you TriplePoint Design Build. During the past year, this company was involved in a major renovation of a unit at the Florencia Condominium. These retrofit projects are never easy, and in an established community even more challenging. We were very appreciative of their efforts to abide by our construction rules, and the oversight of the tradesman involved with the project. The open communication between TriplePoint supervisory personnel and building management helped to offset any problems arising during construction. At the conclusion of this makeover the client was pleased with the choice of this company and the finished product. We would look forward to working with them in the future."
– P. Scott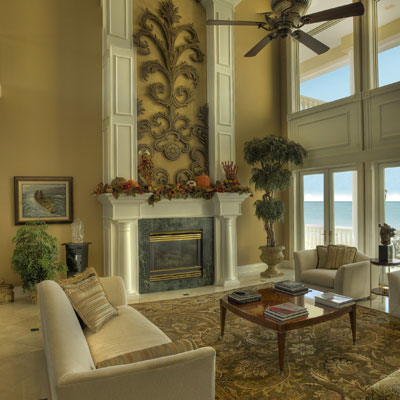 "We have worked with many contractors in the past but with TriplePoint we developed a detailed design/build construction strategy that they executed in a timely and efficient manner. Our project included very creative design concepts with high end craftsmanship. TriplePoint pulled it off on time and within our budget and we are extremely satisfied!! Would not hesitate to recommend them 100% – in fact we have to several friends already!."
– C. Ernst