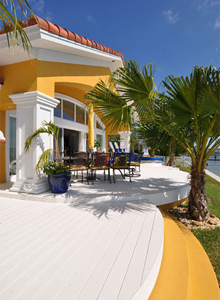 VISION, CRAFTSMANSHIP, PASSION
With the vision to take your ideas and turn them into a plan, the craftsmanship to deliver unmatched quality and the passion to bring that plan to life, TriplePoint Design Build has built its reputation on making its clients' dreams come true. TriplePoint is a full service design/build remodeling firm that transforms outdated living spaces into your dream home. We tailor every project to each owner's needs, wants and wishes. These projects combine functional floor plans with dramatic design elements and features that enhance your unique lifestyle.
The TriplePoint Difference
We recognize that in order for a remodeling project to be completely successful, the design must compliment the
existing architecture, incorporate solid construction practices and be affordable. Our firm strives to implement all of these components. One of the strengths of our professional team is the transformation of your dreams and ideas into an impressive and functional design.
We offer a full range of concierge remodeling services, including all phases of construction planning and management from conceptual development and budgeting through project completion and facility turnover. Services that can be provided depending on the specific needs of your project include the following:
• Definition / documentation of project requirements and design criteria
• Project feasibility with regard to zoning, FEMA compliance,
• Conceptual Project design – value engineering
• Full architectural drawings from as-builts to final elevations
• Building systems design coordination using a team of certified 3rd party trade partners experienced in each of the following disciplines: architectural, mechanical, electrical, plumbing, structural and process engineering.
"It's About People and Their Projects"
Think about it, the contractor you choose for your construction project will become an integral part of your life for a period of time. Why would you work with just anyone? We won't, and neither should you.
"At TriplePoint Design Build, we don't just look for clients, we look for people we want to do business with."
A design/build project is a relationship and our relationship with you is one of the most important components of your project. You are really looking for more than just a contractor. You are looking for a company that can:
• Do what you ask for and do it exceptionally well.
• Complete the project on time and on budget.
• Work with respect, sensitivity and consideration These are the hallmarks of a firm with more than 25 years of
experience with proven results and the reasons TriplePoint Design Build has earned a reputation as Tampa Bay's premier waterfront design-build remodeling firm.